Facebook Branding and Performance
Being in the Facebook advertising world for more than 6 years, and experience of handling over 7 figures in ad spend, I knew it was time to start something impactful. That's why I co-founded Surge Advertising. We are a premium digital marketing agency based in Singapore. We focus on helping you get more customers through the largest traffic sources in the world, like Facebook, Instagram, and Google. We've helped scale many businesses to the next level by turning millions of dollars in ad spend into profits, and we can help you too.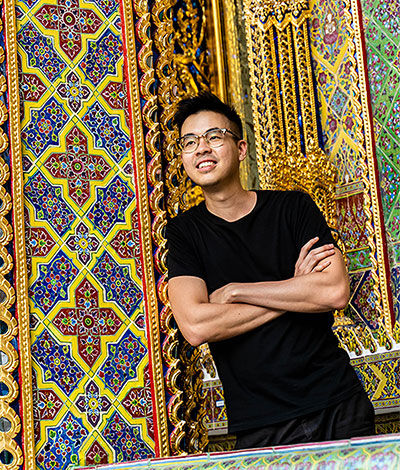 Speaking and Events
I LOVE speaking and sharing my knowledge, that's why I've been invited by many companies to speak about my experiences handling millions of dollars in ad spend. Regardless if you are a marketing firm, sales organization, educational provider, or simply just want to know more about leveraging on Facebook ads, I'd love to share my tips and tricks to your event.
Facebook Ads Knowledge
Through years of experience and millions of dollars in execution, I've picked up quite a few things in my journey. Discover my little known strategies to conquer the Facebook beast, and replicate them so you can achieve success and start getting more sales for your business.
real customers. real results.
How we achieve results for you

ONLINE CUSTOMER
ACQUISITION
We help you acquire customers using goodwill brand-focused content on all the best online advertising platforms

MAXIMIZE CUSTOMER
LIFETIME VALUE
We retain your existing customers by getting them to come back for more.. and more… and more!

CONVERSION RATE
OPTIMIZATION
We build and continuously tweak your sales funnels to help you stop wasting money and get better returns